Week 4 Summary
Well, we just finished our last normal week of ds106, and have now finished all of the learning modules.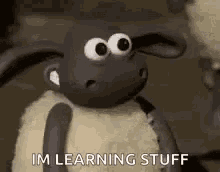 This week, we learned all about the art of video production, and different ways to analyze video clips. I was able to get a better understanding of the processes of movie production, and how each aspect of a movie can tell a different story, and when brought together, they can produce a complex narrative. You can read more about the techniques I learned in Learning How to Read a Movie, and how I applied these techniques in Look, Listen, Analyze.
At the beginning of the week, I was very nervous because I had never done any video production or video editing before. But after doing the first couple of assignments, I got more and more comfortable with video editing. You can check out the video assignments that I completed below:
Can't Help Falling in Love Lyrics Video
I also completed some Daily Creates, and you can check them out below:
I also learned a lot from my fellow classmates, and you can see a couple of the comments I left then down below:
I learned a lot this week about video editing and analysis, and how important each aspect of a video is. I learned about the importance of framing and camera angles, and I think that I will definitely be using some of these techniques in the future.